One of the most cost-effective ways to grow your business is through your existing clients so it makes sense to focus on customer retention. Having already proven your credentials to existing clients, it's easier and faster for you to sell more to them again instead of finding new ones.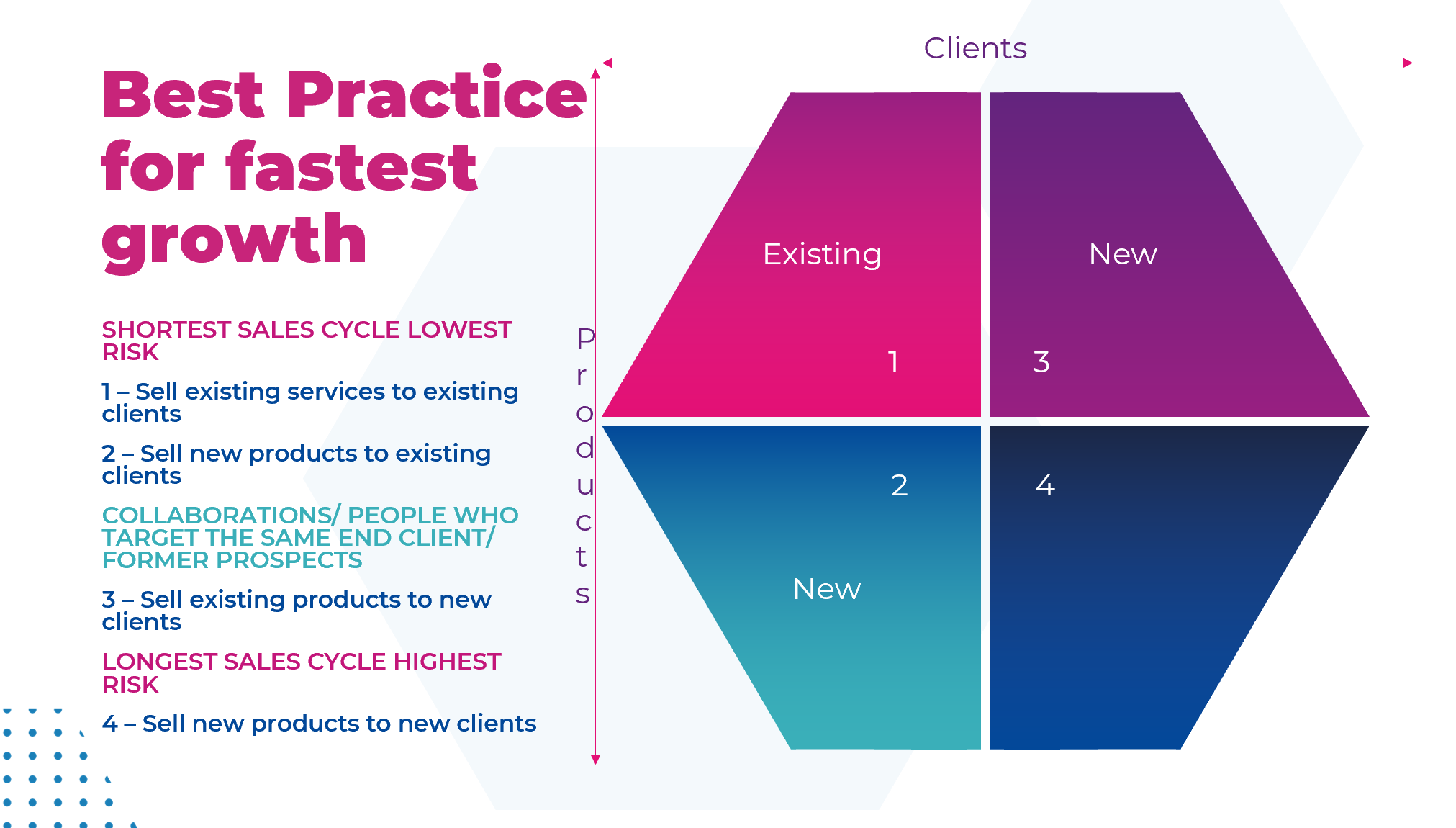 But just like the course of true love, customer retention efforts don't always run smoothly. As February is the month of all things relationship based, I thought I'd share ten of the best ways to keep your clients coming back for more. And guess what, there's not a red rose or champagne bottle in sight!
1. Be clear on expectations
Have you heard this before? 'Lack of boundaries invites lack of respect'. This really resonated with me because of the importance of boundaries in any healthy relationship. And guess what? That includes your business.
It's for this reason I always advise my clients to have terms and conditions in place because ultimately, it protects you as a business. Not only that, but it helps your clients, suppliers and partners understand their obligations, rights, roles and responsibilities.
The kind of thing to include in your terms and conditions include:
What services or products will be provided and in what timeframe?
The payment terms, and penalties you will apply if these are not met
Any guarantees or warranties
Details of the notice period to end the agreement by either party
Complaints process and what to do if services are not being provided correctly
Any specific industry legislation
Think about this…
However small your business, don't overlook the importance of terms & conditions and their role in customer retention. Without these, you put yourself and your company at risk of uncertainty and misunderstandings.
2. Underpromise & overdeliver
Let's head back to the theme of love and romance for a moment. Most of us have worked out that dating profiles include a few elaborations of the truth in the form of fibs! Studies found that people are typically 20% less wealthy (I'm surprised it's not more) than they claim and shorter in height as well! But to what end? When you end up meeting your online date and they're not at all what you expected, would you really give them a second chance?
It's similar in business so give your clients realistic expectations. Use the idea of 'underpromising and overdelivering' to delight your clients and make them feel like they're always getting superior customer service. That might be a deadline for a report or the date their service will be delivered to them. Whatever it is, manage their expectations and in doing so you'll make them happier with your work.
Think about this…
Be clear about what expectations you have for your delivery and always underpromise and under deliver as opposed to the other way round. Make sure you communicate this with your team too. Good time management and scheduling are an essential skill to ensure deadlines are achieved ahead of time.
3. Train your team in customer service
As a successful business owner, you no doubt go out of your way to give your clients great customer service.
You've probably hired people because of their experience and knowledge, but this doesn't mean that providing an exceptional customer service is second nature to them.
Use training and mentoring to make sure your team know your expectations of customer service and their obligations in line with them. Some of your team members will be more introverted than others and may shy away from dealing with clients. But that doesn't mean they should get away with poor customer service.
Good customer service covers a full range of elements such as delivery, phone etiquette and even email response times. By being clear about your expectations and training your team in how to provide good customer service you'll start seeing a difference in client satisfaction levels.
This about this…
Clarify processes such as complaints procedures or refunds. Needless to say, these should reflect your terms and conditions . And, building on from point two, communicate and document what you expect your team to deliver in terms of turnaround times and processes to ensure slick customer service.
Make sure the correct level of staff deals with any disgruntled clients. Dealing with someone who has the authority and experience to put things right will pay dividends in customer retention.
4. Establish who your ideal clients are
Just like with friendships and romantic attachments, if you form a relationship with someone you have nothing in common with, things won't go well.
That's why taking the time to establish who your ideal clients are and where they present themselves is such a critical step in ensuring good customer retention. Generally, if clients are a bad fit for your business, it will hinder what you are trying to achieve for the clients who are more ideal in nature.
Clients who are a good fit for your business:
Are aligned with your values
Are looking for what you provide
Have the budget to use your services
Recognise the value you offer
Are committed to help you deliver your service (for example you don't have to chase them for briefs or relevant information)
If a potential client doesn't tick these boxes, it's unlikely they'll appreciate the work you do. You'll spend more time firefighting the issues they create than delighting them and your other clients.
Think about this…
Not only will clients who are a poor fit inevitably be unhappy with your work or the way you work, but they also distract you from your other clients. This can snowball into poor customer service for your core clients and damage existing relationships and broader customer retention.
5. Treat your clients as individuals
It's an undeniable fact that no two humans are the same. We have our own personalities and different preferences. So why would you offer your clients a one size fits all approach?
Yes, you may prefer to email your clients when communicating with them. But is that the way they like to work?
So, here's an idea… why not ask them about their preferences?
Treating your clients as individuals is a key element of customer retention and is where personality profiling really comes into its own. If you can recognise different personality traits in your clients and prospects, you can tweak your communications to suit them. It's a small change but can make a big difference in how much they enjoy working with you.
Think about this…
Get to know your own personality type using a recognised profiling tool. Once you've done that, read up on how to identify the traits of your clients and prospects so you can communicate to them in their preferred style. If you have a team, I would recommend you provide training to them on this also.
6. Build relationships at a deeper level
Just as long-lasting friendships are built on more than occasional conversations, you need to create a more meaningful relationship to improve your customer retention and build up that client 'love'. So yes, you absolutely should be following your clients on social media so you can see what they are sharing, but don't leave it there.
Social media does not replace a good old-fashioned conversation so take the time to book in a catch-up on the phone, Zoom or even face to face. Talk about work of course, but also use your time to understand what is important your clients outside of their work. Learning about their interests and what they spend their weekends doing helps you create a deeper personal bond with them, and it's that bond which helps cement a longer lasting client relationship.
Think about this…
Consider booking in a quick catch-up call to see how things are going. Not only is it a great way to get impromptu feedback and make sure projects are running to time, but it's also a powerful way to deepen the bond you have with your clients.
7. Ask for feedback
None of us are born with innate knowledge about our future clients. We have to ask questions to find out what they really want. In my Simplified Sales System methodology one of the things I ask my clients to do is to perform market research into their existing clients.
By formulating a list of questions to take to your ideal clients, you will glean their views on your service, both good and bad! You will also learn about where to focus your marketing to present yourself to find other like-minded clients. Maybe they could even help you formulate a referral programme – well that's a thought!
This about this…
Remember the old saying about the word 'assume'; it makes an ass out of you and me!
Do not assume you know what your clients are looking for, what you are doing well and what you are not doing well. Build feedback opportunities into your customer's journey with you so you can continue to learn about what they want and how you are performing for them.
8. Stay in touch
'Keep in touch, consistently, personally and systematically'. This advice from author Tim Templeton hits the nail on the head when it comes to my eighth customer retention tip. Whether you're thinking about an existing or former client, supplier or introducer, it's essential that you have ways to keep in contact with them.
Just because your client may have stopped working with you does not mean that they won't be back. Staying in touch helps show others that you're still there for them and reminds them of how you could help.
Think about this…
Have various methods to stay in touch with your contacts and remember to check in with suppliers and introducers as well as clients. Social media is an easy option most to use, but don't rely on the occasional 'like' to work hard for you. Consider options such as email newsletters, check-in calls, and even Christmas and / or birthday cards as a way of staying in touch.
9. Treat all scenarios as an opportunity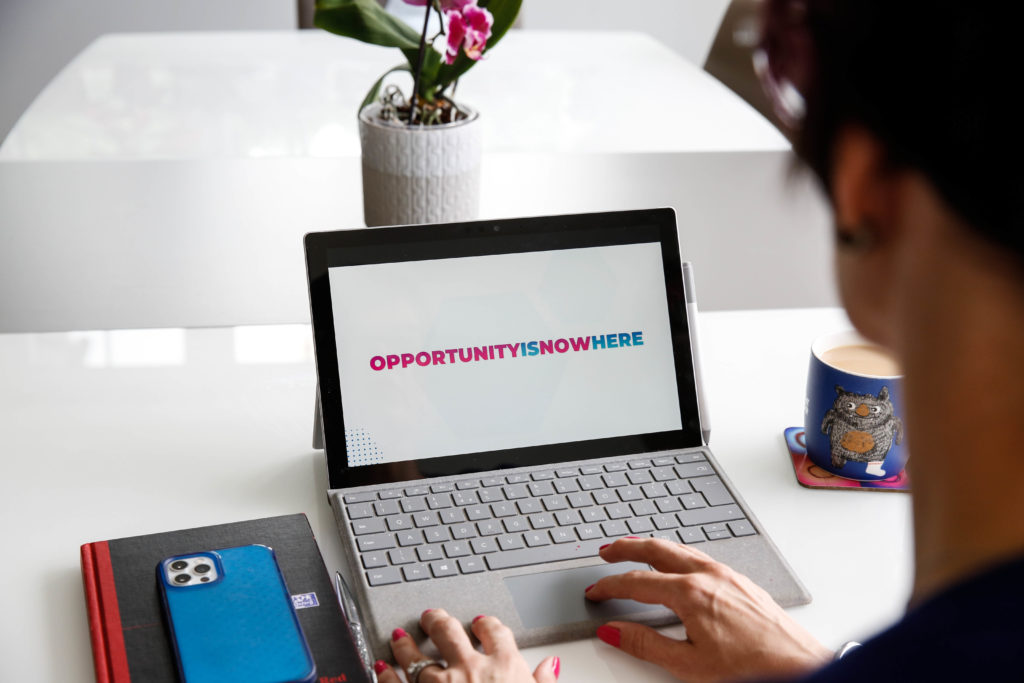 Here's a story for you. Some time ago, I worked for a marketing agency and won a corporate client that the business had been after for years. The work was handed over to the operations team but for various reasons, the campaign didn't deliver. Surprise, surprise the client complained to me!
When listening to the client, it was clear that he didn't want to stop using us, but that we hadn't given him what he was expecting. By switching from the person who had won the business (me) to the team who delivered the project, the client was getting something different to what he expected. After chatting things through with him and listening to his concerns, I was able to understand the problem and get him to agree to do more work with us – on the very same call!
Think about this…
Never go into a situation with preconceived ideas. For example, if you convince yourself that a client won't want your services, you may well end up subconsciously pushing the conversation down that route. However, if you go into a situation without any preconceived ideas, you can identify potential opportunity more easily.
10. Don't get complacent
When things are going well it can be easy to get a little complacent. Think of it as the business relationship equivalent of getting into a rut with your partner. In long- term romantic relationships, you have to work at things to keep the spark alive. It's the same with customer retention.
Take the time to review your customer retention figures and make sure you're continuing to check in with your clients to get their feedback and find out how happy they are.
You might also want to consider broadening your offering to existing clients as a way of keeping them on your books. Clients don't buy just one service, they'll be looking for a whole suite of offerings. By expanding your range of services, you may be able to improve customer retention.
Think about this…
Keep the magic alive by being attentive to your clients and their needs. Asking them for feedback and suggesting other ways to support them are two ways of ensuring a strong ongoing relationship.
Let me help you with your customer retention!
Looking for help in understanding and improving your customer retention? Let me help you with a practical, hands-on approach. I show you how to do the things you know you should be doing.
Book your free 30-minute call today!
If you enjoyed this blog, take a look at my top tips for improving customer service here.