Did you know that it used to take 8 – 10 touchpoints to engage with a new client? However, in today's online era it can take upwards of 15 touches. It amazes me that so many people focus on winning new clients when there is an easier and more cost-effective alternative – optimising your client retention.
Customer retention makes good business sense. A Hubspot study found that a customer retention increase of just 5% can increase revenue by 25-95%.
Here are twelve ways to increase your customer retention and grow your business.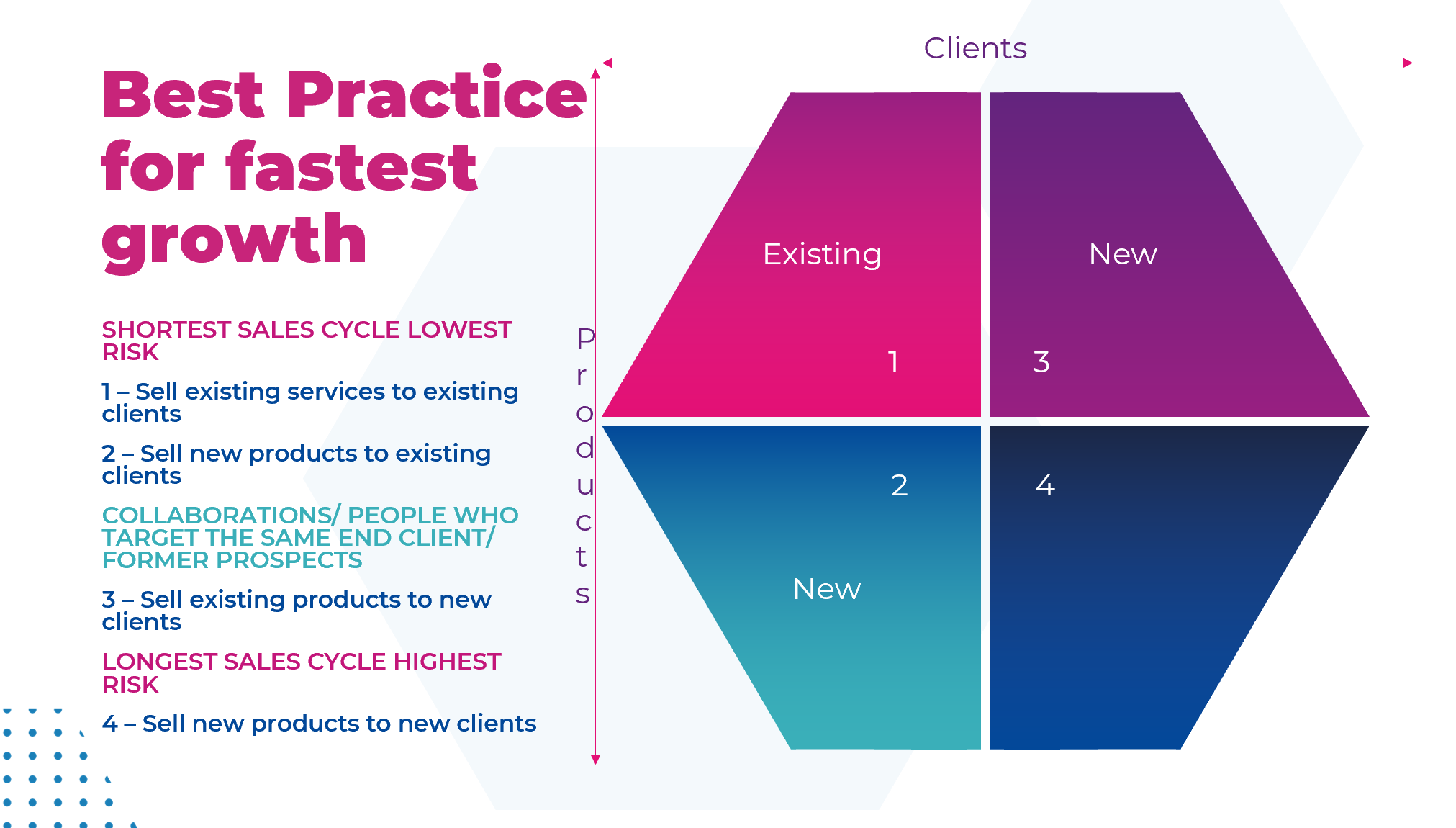 1. Establish your ideal client profile
Establishing your ideal client is critical to customer retention, I recommend doing this through market research.
Another key element is to communicate your values to your clients – as this will help you attract the right clients and naturally repel those you don't want to work with.
💡Clients who are a poor fit can be a huge distraction. This can snowball into you providing a poor customer service for your core clients and affect your broader customer retention.
2. Understand the impact of personality profiling
With the knowledge of personality profiling, you can recognise how you might be perceived by other people and appreciate how your team works together. Doing this will also help you understand how to identify your prospects' and clients' traits so you can tweak your style in a way that best suits them. This can make a huge difference to the quality of your client relationships.
💡Use a recognised profiling tool to understand your and your team's personality types. Then, understand other people's personality traits so you can communicate more effectively to your team, clients and suppliers.
3. Train your team in customer service
To ensure your team deliver exceptional customer service, you MUST invest in support from your team. Be clear about your expectations, train your team, and you'll see client satisfaction levels grow.
💡Make sure the correct staff deal with unhappy clients. Speaking to someone with the authority and experience to put things right pays dividends in customer retention.
4. Be clear on client expectations
Boundaries are essential in business. They protect you as a business and help your clients, suppliers and partners understand their obligations, rights, roles and responsibilities.
💡Without clear T&Cs, you put yourself and your company at risk of uncertainty and misunderstandings.
5. Always under promise & overdeliver
Delight your clients and make them feel like they're getting superior customer service. This works with almost anything, from report deadlines to service delivery dates.
💡Good time management and scheduling are essential to achieve deadlines ahead of time.
6. Don't be frightened to apologise
I have heard people say that apologising shows weakness. I disagree! If you've made a mistake, it's important to say sorry because it shows you respect your client.
💡In many cases, the mistake you make matters less than the way you fix the resulting problem.
7. Build relationships at a deeper level
Get to know your clients and you'll reap the rewards. Start understanding what matters to your clients outside of work. This helps create a deeper personal bond to cement a longer lasting relationship.
💡Book in a quick catch-up call with clients to see how things are going. Not only is it a great way to get impromptu feedback and make sure projects are running to time, but it's a powerful way to connect with them.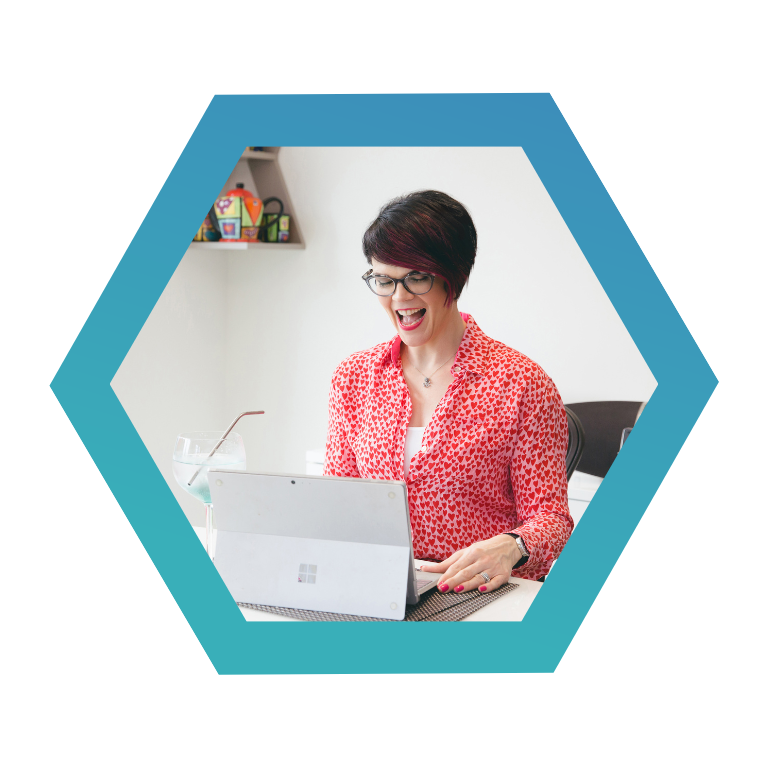 8. Ask for feedback to support customer retention
The only way you can truly understand your clients is to ask them questions. This tells you what they think about your service, both good and bad! You will also learn where to focus your marketing to find other like-minded clients.
💡Don't assume you know what your clients want, what you are doing well and what you could do better. Make sure you are checking in with them, take their comments onboard and make changes where required – this shows you have listened.
9. Market to your existing clients
Marketing isn't just for attracting new clients. Build activity into your marketing plan that reminds clients you're still there. This highlights your points of difference and increases your credibility
💡Use various methods to stay in touch with clients, suppliers and introducers. Don't stop at social media! Consider options such as email newsletters, check-in calls, and even Christmas and / or birthday cards (where appropriate).
10. Communicate your services
You might think your clients know everything that you do, but many of them won't. The reason? You haven't told them. Ensure you do this in multiple ways.
💡As humans, it's not possible to remember every minute detail from all communications. Get round this by ensuring your clients are aware of your offerings when you speak to them. For example, you may have a new service that you have announced in your newsletter – why not make a point of reiterating it in your next meeting?
11. Incentivise loyalty
Have you thought about incentivising clients who commit to you over a longer period or who have a retainer with you? Or could you reward those who leave you testimonials or who refer like-minded clients to you?
💡Incentives and rewards don't need to be complex. A complimentary session or even the guarantee of a rapid turnaround are both possibilities.
12. Sometimes the 'end' is actually the beginning
Take an opportunistic approach and you can turn things around! Whether that's dealing with complaints or coming to the end of a project, there's always an opportunity to engage a client with a longer-term relationship.
💡Avoid preconceived ideas. If you go into a situation with an open mind, you'll identify potential opportunities more easily. Consider closing a project with a 'wrap-up call'. It gives your client a chance to provide feedback that will help you develop your service and allows you to explain the other ways that you could help them.
Let me help you with your customer retention!
Want to better understand and improve your customer retention? Let me help you with a practical, hands-on approach.
Book your free 30-minute call today!
Found this blog useful? You might also enjoy 5 simple ways to convert marketing leads into sales and improve sales conversion. You can sign up to my newsletter here.