121 sales coaching for coaches, consultants and advisors
When you spend your life supporting other people with their professions and lives, it can be difficult to stop, step back and invest in your own business. And that's where I come in.
I support coaches, consultants and advisors who are ready to take positive action and grow their sales.
Are you ready to grow your business?
Do you feel uncomfortable with sales?
Is the thought of breaking through your comfort zone scary?
Are you busy marketing your business, but can't convert your enquiries into clients?
Do you struggle with time management and find it hard to focus?
Are you highly motivated, but just don't know where to start?
I'm here to help with my pragmatic, hands-on approach to business. More than just 'what to do', I'll also show you 'how to do. the things that will drive results tools and workable templates.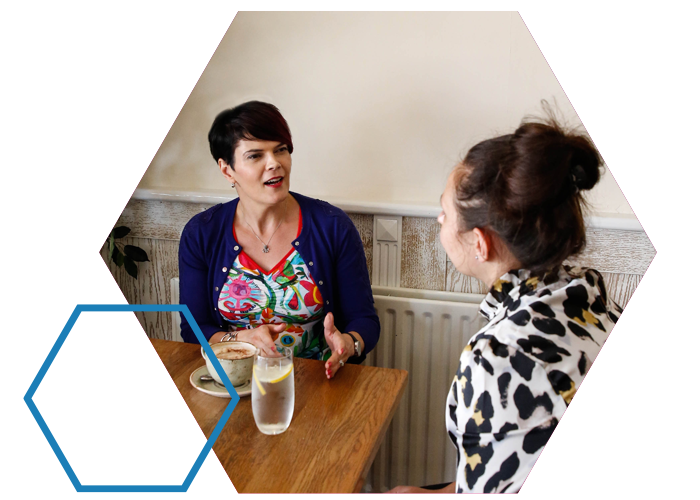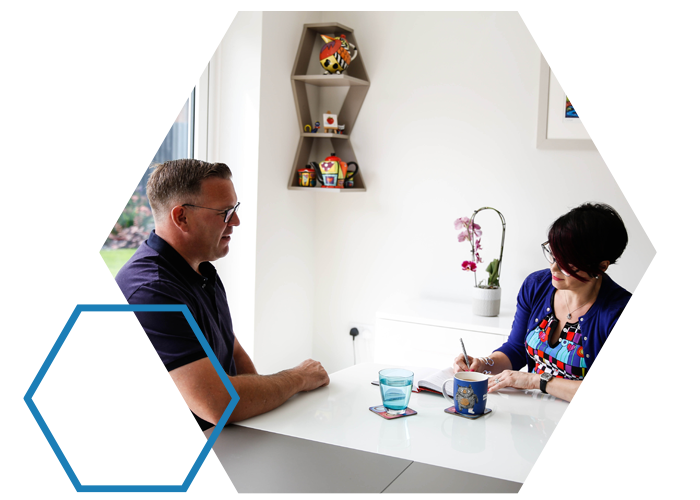 Here's how I work
The Business Development Review
We start with a Business Development Review.
This begins with a 3-hour session where I really get to know you and your business. It's where we establish your goals and understand what's stopping you and your business from reaching them. We also use this time to dig into yourmindset, clients, marketing activity and performance, processes, systems, where you spend your time and, most importantly sales.
Once we've had the initial meeting, I go away and create a recommendation for you and your business.
This is in the form of a minimum of 12 slides presentation and covers:
My interpretation of your challenges
Where I recommend you focus on the best impact
How I can help you overcome any mindset challenges
Examples of best practice
Recommended short term actions
Suggested next steps in our proposed work together
What's next?
If you're ready to move ahead, we agree on a sales-focused coaching, mentoring, and training package to help you grow your business.
Each package contains:
An agreed number of 1.5-hour sales-focused coaching sessions
A summary follow-up email post each session with clear next steps
Easy to follow tools and workable templates which you can tailor to your personality and your business
Accountability and mindset coaching
Introductions to relevant contacts in my network including potential prospects or people who target the same clients as you
A simplified plan broken down into achievable chunks
Packages are available in blocks of 6, 9 or 12 hours which you draw down on.
Ready to find out more?
I offer a free discovery call for you to ask questions and find out more about how I work.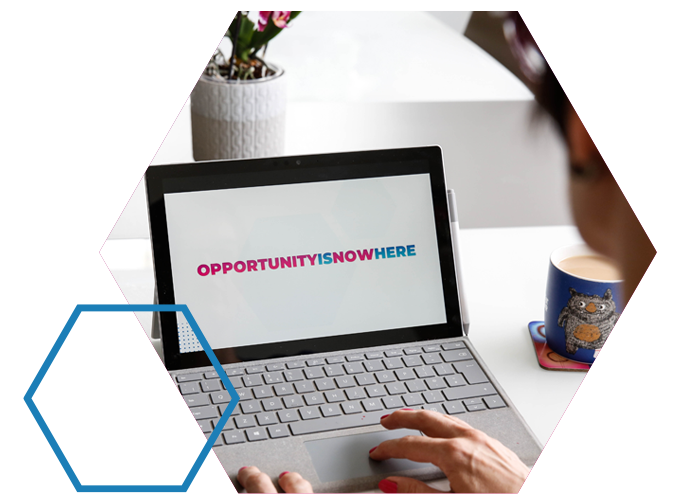 Testimonials
Yvonne Pritchard
2022-11-08
I was having issues with being focus in my business, I had so many ideas going through my head that I wanted to do everything and as such I was not focusing on the areas that were important. This challenge was making me feel frustrated and I knew I was not getting the best out of me or my business. I decided that I wanted to work with Louise, as she has got her business sorted, she knows what she is offering, she follows a plan and a structure and is very professional. I know I need all of this, and I need someone like Louise to keep me accountable with actions that are valuable to my business and not just for the sake of it. I invested in a Business Development Review and several packages of sessions. Very quickly she adopted my style and fast speed of working. When we started the coaching early on we deeply analysed my client data which was really insightful and look at my clients in a way I had not done before and was a real lightbulb moment for me. Post each session a summary email is provided with actions that are valuable to my business and not just for the sake of it. Louise, has given me the structure to run my business as a business, along with tools and templates that I can tailor to my personality and business and use again and again.
Solid Soul Design
2022-10-21
I met Louise at Hampton Court Flower Show, where she was working with a friend of ours on their stand. Seeing how effectively she dealt with enquiries, I was interested to find out more about what she offered. We were keen to increase our sales and create a more consistent income level throughout the year, so I asked Louise if she could help us. Our background is in design and manufacturing and I was keen to see how Louise's strong sales and marketing experience could help us. Not only that, but I hoped she would be able to give us an outside-looking-in view on what we could do differently. Working with Louise resulted in us becoming far more focused on clear objectives and goals. As well as supporting us with finding new customers, she encouraged us to reach out to previous customers – something that we hadn't pursued in the past. Working with Louise helped us deliver our sales target with ease. She also guided us in developing solid strategies for the future which will stand us in good stead. I look forward to working with her in the future and would wholeheartedly recommend her services to anyone else that needs some specialist sales advice on how to grow their business.
Carrie Funnell
2022-02-23
Since exhibiting at RHS Chelsea Flow Shower over the years, we recognised that we needed more help from people who could engage knowledgeably with prospective clients until we were able to discuss their future project fully with them. After knowing Louise, we thought she would be ideal due to her understanding of our work. She has always show great interest & enthusiasm over the years & knew she would be engaging – her smile speaks 1000 words. Knowing her fabulous distinction & character we knew she would be personable enough to listen & understand our clients projects whilst helping us make an impression with the excellence we strive for. Louise quickly observed our way of discussing projects with clients in a friendly & honest approach.  Louise directed serious clients to us whilst engaging the crowds, and managed to engage with someone who went on to purchase one of our most prestigious pieces off the stand. She was a great asset to the team & proud to have her on board again for 2022. She has helped me realise that bringing someone else's skills as diverse as Louise's to our small team can open a world of opportunities. I would recommend Louise to others because she listened & understood that every business is unique, whilst quickly realising what it is they need to help them grow. Excellence wrapped up in one human being.
I met Louise through business networking and was impressed by her experience and proactive, organised approach to sales and business growth. I recognised that in order to expand my business further, I needed a more structured and focused approach. Louise is very supportive and practical. She has helped me to analyse my current business, implement effective structures and target my efforts in the right directions. I now feel much more confident that I am doing the 'right things' and it is certainly starting to show results! I would recommend Louise to anyone who wants a more organised structured approach to sales in order to achieve business growth.
Caroline Snowdon
2022-02-15
I had been experiencing some challenges with my sales activity and finding the right people to target for my business. After hearing Louise talk at various presentations she was offering complimentary Business Development calls of 45 mins. I decided to take Louise up on this due to her obvious knowledge and experience in finding a niche for businesses and helping businesses to target prospective clients in a highly effective way. I have found her to be really insightful and honest. She really gets to the nub of the issue quickly and efficiently and always comes up with very practical advice for how to move forwards with my business. On the call she really highlighted where I need the most help and this benefited me by focusing my activity and efforts in the most productive way. She also helped find a good number of people for me to practice my EFT on in order to get accredited to practice and she quickly uncovered the ideal target audience for this service. I would recommend Louise to anyone who is looking for 'laser' sales coaching that really gets to the crux of the challenges that many of us face when we're engaging in sales activity and for anyone who wants really practical guidance on how to get those elusive sales.
Louise immediately made a great impression on me in the networking meeting we were in. She has a really clear and purposeful approach to business, this makes her a great partner to collaborate with. I was working on a project that really needed a quick boost to get it off the ground and I remember how promptly Louise responded to me as I called her asking for help. I knew what I wanted to achieve but I needed some help with how I was going to get there. Working with Louise is like having your own business buddy keeping you on track, focused and she encouraged me to try new systems to become more efficient whilst I worked on my goals which remain in place now. I would recommend Louise to all business people finding themselves in a position of needing direction or clarity and focus, time management, and sales focussed goals. Either self -employed or part of a Company, working with Louise really adds value, both to individuals for their own personal development as well as delivering the Business objectives.
Claire Richards
2022-02-10
Like others (or is it really just me?) I have a fear of selling but I need to 'sell' in order to be productive. Since I saw Louise present and have listened to the recommendations that others have provided on her work, I knew that she would be able to help. I signed up on a complimentary Business Development call and within that time Louise not only 'got' where I was at (stuck) but was very quickly able to help me take sensible achievable steps to help me move forward. Louise knows her stuff, and this means that even within just a 45min call she is able to give you specific advice – from that call alone I was able to measurably increase the profile of my business, which as a result gave me more social media material. If you are after sharp, practical (improved systems seem like a good idea?), focussed advice with accountability to take your sales ability forward (and perhaps free you from that fear – or is it really just me?), then without doubt Louise is the person for you. Highly recommended.
I was looking for a business coach to help me take Liles Morris forward as there is only so far you can take a business by yourself, it can be hard to see the overall picture when you are part of it. In this process I did speak to a few prospective people to help me with this. However I was looking for someone that had experience and was more business and process focused. I heard Louise do a couple of presentations and her slides were thought provoking, understandable and she clearly knew what she was talking about. Her direct, pragmatic and logical style was appealing. The work started with Louise carrying out a Business Development Review which providing me great insight into our fee structure and data recording and provided a good outside view looking in on my business. I'll be honest at the start it did feel pretty intense as it was all new but Louise has helped me push my own boundaries so I am now comfortably uncomfortable which I recognise is normal and me moving from my comfort zone to my growth zone. What is key is that she is able to help with the strategy but more importantly able to help with the 'How to execute the ideas' which I have found fundamental. I purchase blocks of time which I draw down on depending upon the time of year and the requirements of the business. In addition to working with me directly, she has also carried out group training to the team which enhanced their understanding of communications and client relationships. I will be asking Louise to complete more group training in the near future. I've been working with Louise since Feb 21 and would happily recommend small business owners to Louise who are looking for an honest, practicable overview and ways to grow.
I was always the kind of freelancer who did almost anything to avoid 'selling'. However, I eventually realised that I'd do better if I took a more structured approach to business. Instead of just letting my website do all the work for me, I decided it was time to become a little more focused on attracting my target clients. Louise took me in hand, gently but firmly and helped me become more organised and more confident in the way I deal with my existing and potential clients. Using a variety of techniques, she's shown me that I can 100% sell my business and increase my sales – all without feeling even a teeny bit mortified. I would completely recommend Louise's no-fuss approach to sales coaching. Oh, and she's lots of fun to work with too. Always a bonus!
Rachel Humphreys
2021-10-26
Louise has a hands-on practical approach to building and sustaining a business and has assisted with :- • Creating a detailed and multi-functional spreadsheet to enable me to monitor and track my progress. • Building discipline and structure into my working day so I work more effectively and efficiently • Acting as the devil's advocate when I am exploring ideas of how to grow my business. • A general sounding board and someone who is in my corner. I have been working with Louise for a year and my business has grown with still have more plans to implement. I would recommend Louise to anyone who is looking to build a solid business structure through plans, processes, realistic goal setting and is prepared to get out of their comfort zone.
View case studies