Louise Pengilley's Small Business Consultancy service helps a freelance copywriter increase income and improve productivity.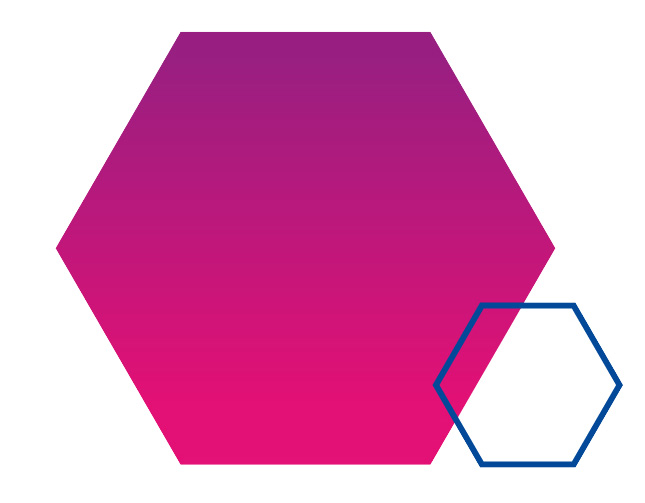 Laura Sands is a freelance copywriter with a focus on the world of work. She has been working freelance since 2015. Prior to going freelance, she worked in various commercial marketing roles for over ten years.
A challenge with workload
Working freelance and parenting two school-age children often felt overwhelming for Laura. She frequently felt conflicted between client work and spending time with her family – it wasn't the balance she'd aimed for when she left corporate employment.
Having found out about Louise's sales-focused business coaching, mentoring and training at an event, Laura was drawn to Louise's friendly and straight-talking approach to sales. Their shared corporate background gave Laura confidence that they'd be able to communicate on a similar level and that Louise would understand some of her thought processes.
Reassured that her time wouldn't be wasted on jargon and sales-based theory, Laura booked a business development review which suggested ideas she had never considered or had been putting off implementing herself. She felt confident that Louise had hit the nail on the head and was excited to put these plans into action so signed up for two one-hour sessions of sales-focused business coaching.
Sales focused coaching & mentoring sessions
With the business development review completed, Louise and Laura worked together on a fortnightly basis, covering the actions highlighted within the review.
Money mindset was a great place to start. After explaining the limitations of working within her comfort zone, Louise supported Laura to push herself and enter the 'fear' zone. She did this by walking Laura through the steps she would need to take, helping break down the mindset barriers which were preventing action.
Pricing was a big focus area. Louise encouraged Laura to raise her pricing and start charging for all the work she was doing for clients. This included researching, emailing and phone calls. She had only previously moved her pricing in small increments. By making these changes, Laura was able to secure new business at a staggering 35% increase to her daily rate!
Firmer boundaries were another win. Some clients weren't as respectful of Laura's needs as she'd have liked. Louise showed her how to be firm yet non-confrontational. As a result of this, Laura grew in confidence and chose to stop working with clients who didn't suit her way of doing business while declining business from new clients who don't fit her 'ideal client' profile.
Strategy
Working as a freelancer meant Laura's earnings were limited by the number of hours she could work. Louise's sales focused business coaching pushed her to think more strategically about the services she offered. By supporting her with client market research, both encouraging her and showing her how to do it, Louise demonstrated how to develop a plan to sell on a one-to-few or one-to-many basis.
As a result, Laura created a programme of workshops – a one-to-many product – and has started one-to-one coaching and mentoring with those who are earlier in their career. In addition to increasing revenue, this approach means greater control over monthly income. It can be managed around seasonal peaks and troughs in sales and allows her to maintain a good work-life balance with an extended break over summer and Christmas. The workshops have acted as a real confidence boost and testament to the planning that went on behind the scenes.
Focus & Discipline
As business grew, it became evident that Laura needed to sharpen her time management skills. She didn't appear to have the hours in the day to do the work that was coming in!
By doing some simple pattern observation, Louise showed Laura how to recognise when she was at her most effective and how to manage her calendar by working in time blocks. This very structured approach meant more effective work and time to focus. In addition, Louise demonstrated the concept of time 'utilisation' to help Laura plan availability for future work. This allows her to anticipate busy periods and manage her workload accordingly. More importantly, this method realistically calculates what income can be achieved against the desired hours of working. Louise's sales mentoring also encouraged Laura to set time aside to work on her own business, creating a more sustainable long-term business model.
Structure & Process
Louise supported Laura with some quick wins to streamline the way she worked. Cost-effective accounting software had an immediate impact, while a streamlined client onboarding process created consistency and discipline that benefited both Laura and her clients.
Relationships & Customer Service
Louise is passionate about the benefits of developing closer relationships with clients. Knowing that successful sales are about strong relationships, she encouraged Laura to set up status calls with her clients. This was another example of Laura moving out of her comfort zone in order to grow.
She now has monthly calls with her regular clients, creating stronger working relationships and better customer service which support longer term business partnerships. These calls have also given her a way to establish where her ideal clients present themselves, making marketing activity more effective.
Laura was unsure how to deal with new business enquiries and how to disclose details such as pricing. This often resulted in her offering a lower price than necessary to secure new business. Louise's sales training showed her how to qualify clients more easily. As well as showing her whether a client was 'right' for her and her business, this saves time – no more time wasting on proposals for prospects who aren't ready to proceed or who weren't a good match.
Expertise & Knowledge
Louise's sales focused business coaching delivered improved accountability for Laura. Knowing how easy it was to procrastinate on things that felt difficult or overwhelming, Louise coached Laura through difficult conversations and pushed her out of her comfort zone to get things done. Fortnightly sessions meant she stayed on track with access to Louise's wisdom if she needed advice or a sense-check between sessions. Louise even suggested an informal G&T catch-up as an alternative to any other social engagements during lockdown. It was a welcome opportunity to get to know each other better whilst having a giggle!
Strong Results
Within the two and half years that they've been working together, Louise's advice has helped Laura establish new retainer agreements, raise her new client pricing by 35%, create new products such as workshops, and considerably grow her income. She's delivered a series of record months, regularly achieving more than twice the income she would previously have seen!
---
Louise has been incredible to work with. Her combination of focus, humour and experience mean I have felt in the safest of hands. She pushed me out of my comfort zone and I've seen excellent results in the way my business and confidence have grown with her help. I'd recommend her help to anyone!

Laura