Blimey, what a year! This time 12 months ago we all hoped to be waving goodbye to Covid – sadly not! Needless to say, this year has provided businesses up and down the country with opportunities and challenges and we've all had to evolve. Working as a sales coach and business development consultant has been just the same.
If you know me, you'll know I'm direct, I wear my heart on my sleeve and don't shy away from sharing my learnings or mistakes. We're all human after all! So, what better way to sum up 2021 than with a blog about the things I've learnt.

It has to be said that I couldn't do what I do without the support of a lot of people. That's why I've included a few mentions and notes of thanks at the end of this blog.
Five things I've learnt as a sales coach and business development consultant in 2021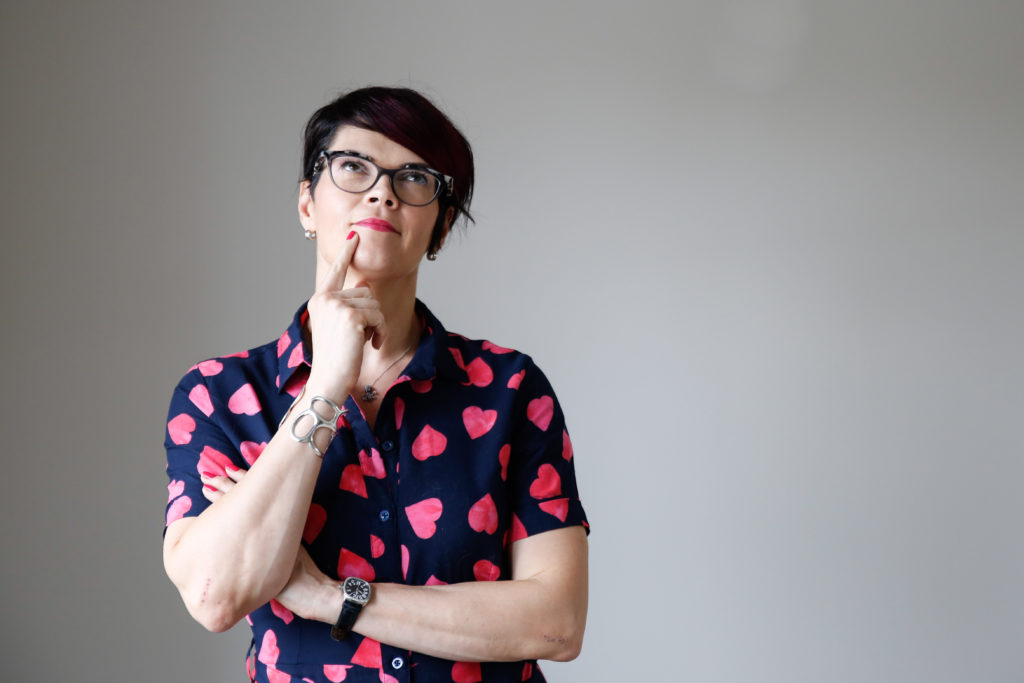 1. Work out how you want your business to evolve each year
If your year was anything like mine, you'd be looking at broadening your offerings. That's why, after customer research, I'm extending what I call my 'Free to VIP'. This involves offering a range of services from free resources to my 121 bespoke sales focused business coaching and business development consultancy.
Have you ever asked your clients what they would really like from you? After all the best people to tell you what they need are your clients and prospects themselves.
This is one of the key elements many people miss in their sales and marketing strategy, as we make assumptions and spend time marketing in places where we believe our clients are and on what we think our clients need.
My latest research proved that service-based coaches, consultants and business owners just like you, are looking for insight to improve their working practices in online workshops and courses as well as 121 coaching.
Taking this approach will also help me reach more people and give more people access to my services at a range of budgets.
Think about this…
• Try to avoid preconceived ideas! It's one of the key sales rules my clients take onboard when working with me.
• Carry out market research with your ideal audience before you decide where and what marketing you will do.
2. Stepping outside your comfort zone is the best way to grow
Admit it, staying in your comfort zone is nice isn't it? In fact, more than half of us will never even leave our comfort zone because the fear and discomfort of doing so is just too much. But being comfortable doesn't lead to success! There have been many times this year that I've really had to embrace the fear factor.
One such time came after analysing the feedback from my research. It was clear that creating a sales course was the right thing to do so I signed up to Susanna Reay's Signature Offer System to create a 12-week course.
However, before making the payment, I felt physically sick. It was the largest single commitment I've made since being self-employed – both financially and in terms of time. Fortunately, I recognised that this feeling of fear was normal as I had uncomfortably left my familiar comfort zone and entered my 'fear zone'.
Another example is that since becoming a self-employed sales coach and business development consultant, I developed a bit of a mindset gremlin and lost a lot of my confidence in doing presentations. Presenting is such an important way of engaging with new audiences and I wanted to do something about it!
I started working with Dawn Gregory who is a confidence coach. She helped me realise I was being far too hard on myself; I needed to sign up for more speaking opportunities and put myself out there!
Having done this, I can really see the benefit. So much so that I'm already booked for seven talks next year!
Think about this…
Set goals and establish what you need to do to scale and grow your business. If it scares you, you're heading in the right direction!
If we know feeling fear is normal, we can recognise the need to push on through to grow.
3. Constantly improve your business foundations
Many people had been trying to get me to buy into the CRM platforms they use. However, I resisted, to ensure that the platform I chose would integrate with the other systems I was planning. This would avoid me duplicating my efforts.
My contacts are now neatly housed within my chosen CRM system instead of Outlook. This means email sequencing and tagging can be set up based on people's behaviour. This important aspect of my business's foundations will make my future email marketing as a sales coach and small business consultant far more effective. The good work of Alison Pollecut has really helped me with the technical side of things here.
Creating thorough Terms and Conditions is another example of improving your business's foundations. With proper T&Cs, we set boundaries for our clients – essential for healthy business relationships. I called on Anne Phillips of Barkley Legal to help me with creating mine; she was incredibly knowledgeable and great to work with.
Think about this…
• Ensure you keep your wider goals in mind to avoid getting distracted and losing focus.
• Keep an eye on the 'foundations' of your business. Small things such as T&Cs can cause big problems if you don't pay them enough attention.
4. Be visible in the RIGHT places
My previous marketing roles focused on client acquisition. Every pound invested had to show a demonstrable return on investment (ROI) or a valid reason why it didn't.
You would probably have heard me say something like 'that looks amazing but… What are you looking to achieve? How are you measuring success? And how is that performing?' A very different way of thinking.
Working as a self-employed sales coach and business development consultant meant learning new tricks!
In my early days of self-employment, I felt peer pressure to be on all social media platforms. However, I deliberately held off. I wanted to be sure I was focusing my efforts in the places my ideal clients 'hang out'.
After all, until you have set the foundations and carried out your market research, how do you really know where your clients present themselves? Think about building a house; you start by ensuring the foundations are firmly set before laying any bricks. Running a business is no different.
Working with Lisa Vassallo from Onetothree has transformed this part of my business.
Think about this…
• Identify where you are stuck and call in the experts.
5. Personal or business; break challenges down into bite size chunks
In September I learnt some devasting news regarding a family member. After the initial shock, I decided to put my course on hold to give me time to absorb the implications of this news.
There were 2 options: to feel sorry for myself and get swallowed up by the depths of sadness and negativity, or to be positive and take each day as it comes. I opted for the latter.
Being a positive person, I have religiously gone out for my daily walk, kept my 3 times a week exercise regime at the gym, continued to drink a minimum of 1.5 litres of water a day and have got back into yoga. I also thoroughly enjoyed a Reiki treatment thanks to Caroline Snowdon.
During this especially difficult time, an analogy that Irina Nailer once shared with me has really helped. As small business owners, we should prize our health and wellbeing in the same way as we would with a racehorse which provided us with our sole source of income. If we cannot work, we're unable to earn. And if we're feeling under the weather, our productivity and creativity suffers. Stay healthy and we're on our way to success!
Think about this…
• Our personal lives are no different to our businesses in the sense that when we have something big to get through, it's always more manageable if we break that 'thing' down into sizeable chunks.
• We need to make a conscious decision to care for ourselves physically, mentally, emotionally and spiritually (if this is your thing). As small or solo business owners, we are the racehorse.
• By taking care of ourselves, we're in a better place to support the people who need us.
And finally…
Here's a little bonus for you and it's more of a reminder than a learning. I remember meeting Amanda Jones at a networking event who has experienced a situation similar to mine.
With this in mind I reached out to her. She not only understands what I'm going through, but has been able to shed light on the right questions to ask the medical teams specifically around new and advanced treatments that are not widely available.
Without getting in touch, I wouldn't have had the deep insight from the start which has been a massive support. I'm extremely grateful to Amanda and pleased to have someone to reach out to.
Think about this…
Don't be afraid to ask for help personally or professionally – no man (or woman) is an island! Keep in mind that one day you will be able to return the favour and help someone else – karma works in wonderful ways.
2021, what a year!
2021 has been quite the year with plenty of ups and many downs. So, I will leave you with one of my sayings – you attract what you radiate. For me wearing bright colours and giving out positive vibes is the way I roll. So that pink bit at the front of my hair is there to stay for as long as I think I can get away with it!
I think that's nearly it. Except to say that I wish you and your families a fantastic Christmas and happy, healthy and wealthy 2022!
If you're ready to step outside your comfort zone and grow your business, then let's book in a discovery call! I'd love to hear about what you do and explore how we could grow your business together.
I have some big thank yous for the past year. They go out to…
All my clients! Without you, I would have no business, and I'm grateful for your continued support.
Amanda Jones VA/PA – For your recent emotional support and medical insight.
Andrea Haas – Inner Strength – Your hypnosis and EFT has worked wonders on areas of my business.
Alex Grist – ExceptionalCX – For your help in creating my PowerPoint, Excel and Word templates to show a consistent brand. They look amazing and I've had so many compliments from them.
Alison Pollecutt – Let Me Wear Your Hat – for your key support in the tech side of my course, my CRM. The more you help me in my Excel the more I see how you can help me elsewhere.
Anne Phillips – Barkley Legal – For providing me with GDPR guidance, writing my Privacy Notice and creating my more formal Terms and Conditions.
Ben Fielding & Stuart Elsdon – Blucando – I cannot live without my IT support. Blucando migrated me onto Microsoft 365 in my early days of self-employment and advised on best practice for security and password management. I cannot recommend them enough.
Caroline Snowdon – for the very relaxing Reiki treatment, I am already looking forward to my next one in the new year.
Dawn Gregory – Confidence Coach – for making me listen to you and making me do things that I needed to do but didn't really want to do. Our sessions have been transformational for me – thank you so much.
Irina Nailer – Health Coach – for your inspiring Racehorse analogy and for the time when you have come up with supplements to enhance my health.
Jason Lawes – Redsentence – Jason and his team are the people responsible for my branding and website which I am absolutely thrilled with. I receive so many compliments on it and am often told how it really reflects my personality. I'm so looking forward to them helping me with the next phase of my website but keeping the same look and feel.
Jo Cooke – Jo Cooke VA – for your support in helping me structure some of my systems. I will definitely be coming back to you.
Laura Sands Copywriting – for your editing, web copy and giving me the inspiration for my content. Not to mention how you have helped me become more confident in my writing in terms of its content and structure.
Linda Sujeewon – House of Colour – who has shed light on why I struggle to find clothes to suit my personality in the summer. Our session was truly enlightening.
Lisa Vassallo – OnetoThree – for all your training and support in my social media content strategy and getting me up to speed where knowledge was missing. I am thrilled with how much you have taught me!
Nicole Martin – Pinpoint Marketing – for your bird's eye view of my business from a marketing standpoint.
Susanna Reay –You've given me direction to build my Selective Sales System online course for service-based coaches, consultants and small business owners. For anyone looking to build your online course – this is your lady. I'm excited to see how you help me integrate the technology with my course platform. This will be the big moment!
Tina Cleary – for how you have captured the true me in my two photo shoots, they are amazing!