Coach? Trainer? Mentor?
I call myself a sales-focused business coach, trainer and mentor, but in reality, I am so much more.
Running my own business has been an education in itself. When I needed help there were lots of people who could tell me the theory, or the "what to do". But what I really needed to know was "how to do it"!
I didn't want to spend endless hours attending training courses or watching YouTube tutorials. I just wanted someone to guide me through the details.
That's why I'm so focused on providing you with logical, workable methods and easy-to-follow tools. You can tailor these tools to your business, personality, and to a style that feels comfortable for you and your team.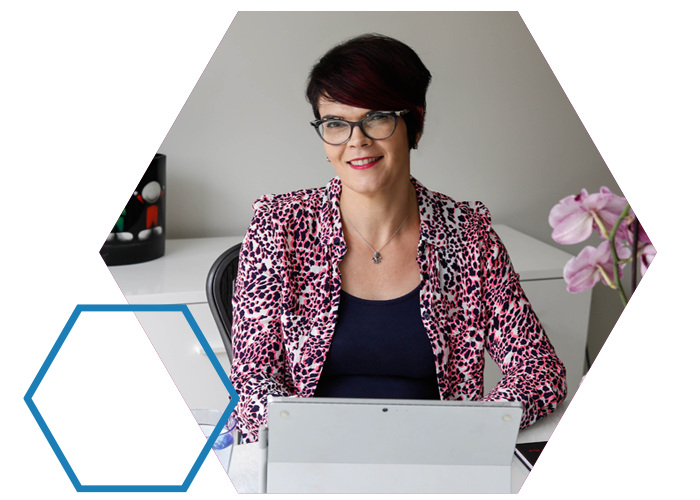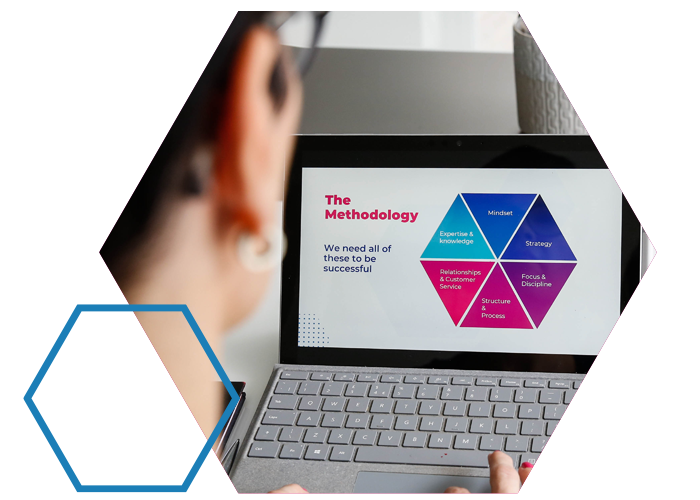 How did I get here?
If we go back a few years, you'd have seen me dressed in smart office wear, working in a strategic sales and marketing role in the corporate world. I've worked with great teams, received excellent benefits and a good salary. But something was missing; I longed for a role with more purpose and craved the idea of working in a way that let me use my knowledge and impart it to small businesses.
And that's why I created the Simplified Sales System. It's a unique approach which lets my clients scale their businesses with easy-to-follow steps that feel authentic and not at all salesy.
I fully understand the stress of setting up a new business and know just how scary it can feel at times! I also recognise that there are lot of business owners who feel stuck no matter how long they've been trading. That's why the practical examples, structures and tools in the Simplified Sales System are so effective – they're relevant for all businesses – large or small, established or new.
Life's about balance!
I live with my husband James, and our two British Blue cats – Fred and Charlie. When I'm not working, I love gardening, visiting craft fairs, and getting out in the fresh air.
I'm into my exercise and believe a fit body is a fit mind. I always make time for a daily walk, regularly sweat it out at the gym, and love visiting the spa – which does involve a 60-second dunk in the cool pool! I fundamentally believe that life is about balance, so while I love exercising, I also love my food and the odd G&T!